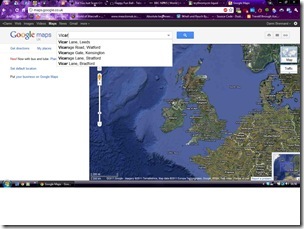 Travelled to Leeds today. It wasn't too bad, apart from there being a police officer on the train from Durham to York, so I spent the entire time panicking. Found the hotel okay, where we discovered that somehow I'd booked a double room, rather than a disabled one. Managed to get it swapped though.
I was on my laptop using my phone, when I was looking for places to eat near where we were. Google knew where we were 😛 Decided to go to McDonalds after going to Sainsburys for fruit and Mountain Dew.
Spent the evening watching telly in the hotel room, before going to sleep.