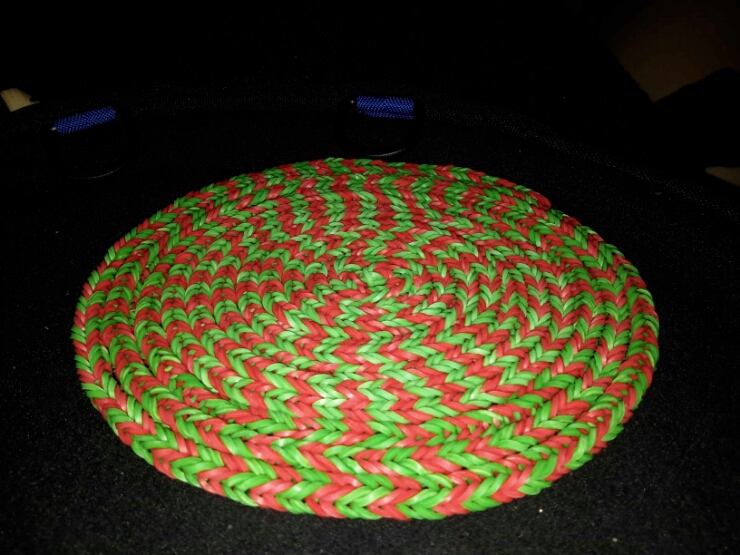 Today I started out super tired, with a stuffy nose, headache and sneezing. I think I'm starting with a cold which is not fun. Once I woke up a bit we watched Inside Out which is an awesome film. I'll probably watch it again and I know some people who would really enjoy it. We also watched more Hell's Kitchen.
I somehow managed to complete the long fishtail chain I wanted to make for securing the pillow to my wheelchair. I decided to use green and red as it's coming up to Christmas. I really like making them as it's relaxing and it's the only design that doesn't hurt my hands (apart from tying a knot at the end).
I hope tomorrow I'm feeling a bit better. I don't like this level of exhaustion as my brain stops working properly and I need more help with figuring stuff out, especially with the carers. Breathing through my nose would also be nice. I hope this isn't a cold.