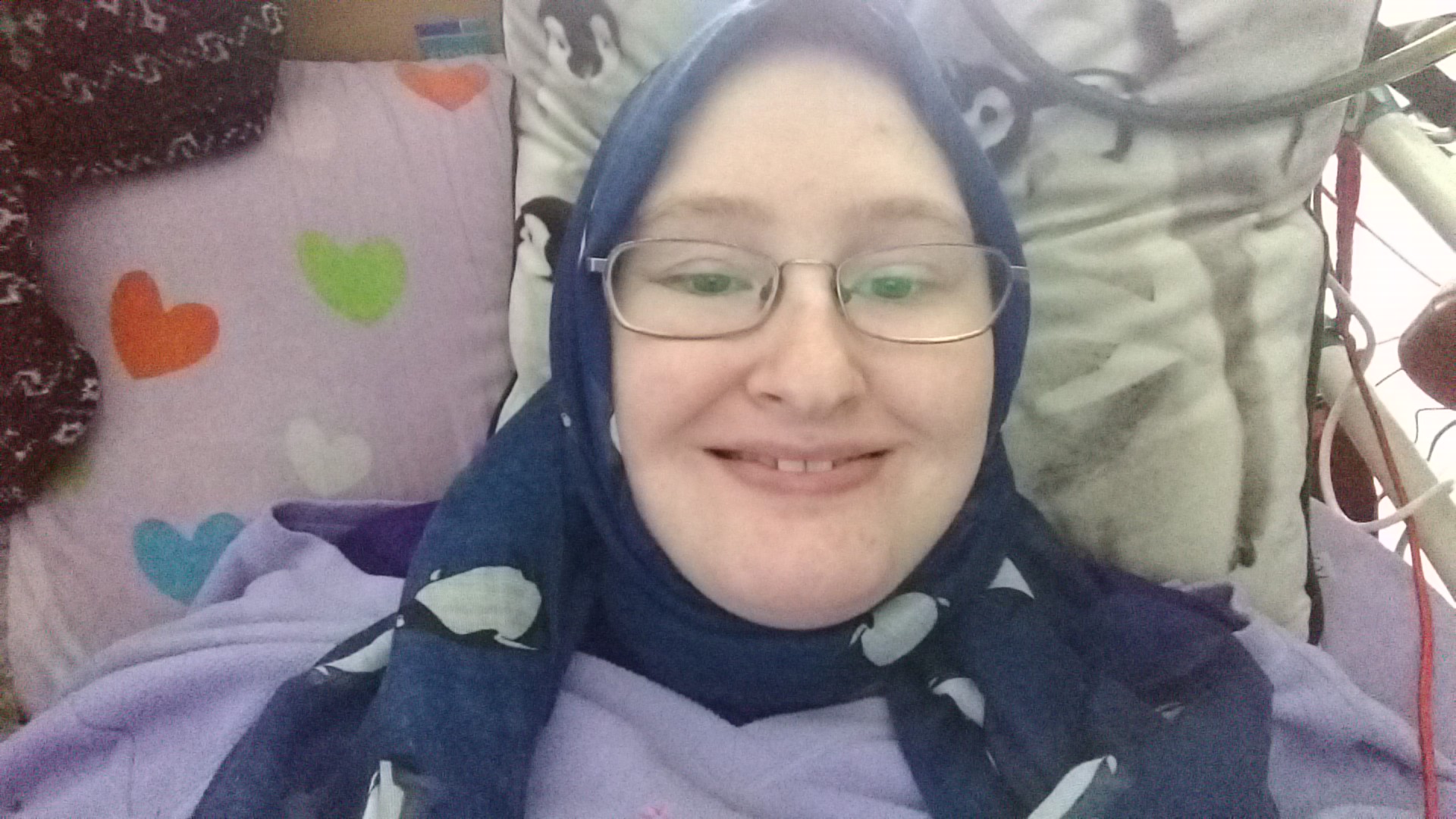 Not the best week, but it could have been worse. Photo was taken today as I forgot last week.
I'm not sure why my body is complaining so much, but it's getting annoying. My digestive system is misbehaving more than normal, meaning I'm needing to take my antiemetic more frequently. I really hate how dopey, tired and out of it I am when having it, but it's still preferable to being sick. On Wednesday I had a migraine which really didn't help, and on Sunday a strong non-migraine headache that's worse than the normal headache I have all the time. Medication is helping but I want to be back to Danni normal.
I felt so rotten at the beginning of the week I didn't even play my easiest games. I mostly looked at cute pictures on Reddit and wished my body would behave enough to let me sleep (it did eventually). Johan was really understanding and helped me as much as he could. I'm grateful I was able to sleep most of the way through the migraine on Wednesday afternoon as it was really hard to deal with on top of everything else. Wednesday Johan stayed home until I was able to sleep, and Thursday he stayed until he knew my antiemetic was working. I'm really grateful for that.
I did have a good day on Saturday. I couldn't tolerate touch or movement, but was well enough to watch YouTube and Netflix with Johan. We wanted to get pasta from our favourite Italian restaurant but they've stopped delivering here, so ended up getting a McDonalds instead. It was a good day overall. Then Sunday came and gave me a different type of headache for some reason. At least I was able to sleep more than last week.
I'm hoping this week will be better, though my digestive system still isn't behaving (not that it does normally but it's usually not this bad). I'm desperately in need of a body and hair wash but even pad changes have been horrible to deal with. Hopefully soon.
Overall mood – Good (a few mehs in there but even though my body wasn't doing good my mood wasn't too bad)
Average daily sleep – 8 hours 58 minutes (of 10 hours 25 minutes)
Longest sleep – 9 hours 30 minutes from Tuesday evening to Wednesday morning (of 12 hours 9 minutes – slept again less than 7 hours later)
Clothes changed – 0
Wipe wash – 0
Water wash – 0
Hair wash – 0
Books read – 0
TV watched – Hell's Kitchen on Netflix
YouTube videos watched – Flopotron, Tom Scott, Vlogbrothers, Vi Hart, How to Adult
Streams watched – 0
Music listened to – World of Warcraft Cataclysm soundtrack
Blog posts written – 0 (too ill)
Penguins cuddled – Lots 🐧🐧🐧
Johan hand holds – yes
Johan hugs – still too ill
Time on Twitter – 5 hours 43 minutes (average 49 minutes a day)
Time on Reddit – 33 hours 43 minutes (average 4 hours 49 minutes a day)
Time on Facebook – 11 minutes (average 1 minute a day)
Other –

Reddit is awesome when I'm not doing good. Lots of cute pictures.
As cheese really isn't great when tummy being silly, had lots of buttered toast for lunch.
I am very smelly but touch and movement are really painful and overwhelming. I'm hoping to get sorted soon.
Bought a Samsung T5 500GB external SSD. It's so cute and small, and really fast. I'm using it for tablet backups at the moment.
Swapped from stock rom to resurrection remix on my tablet. I like the extra customisation options, though trying to format /system in TeamWin kills it and needs to be fixed on a computer. Johan is getting good at that.
Sammie continues to be awesome.
Game stuff
Games played – 6

Animal Crossing: Pocket Camp
Cross Stitch
DragonVale
Neko Atsume
Godville
Color Puzzle

AC: Pocket Camp Level – 82
Godville Heroine Level – 50 (84% done)
Godville wood for ark – 12.2%
Godville savings – 543 thousand
Cross stitch completed – 0
Most played game – Animal Crossing: Pocket Camp (11 hours 21 minutes, average 1 hours 37 minutes a day)
Other –

Didn't play any games Monday – Wednesday as not feeling well enough, even for easy ones like Godville.
Animal Crossing has a Mario event and a fishing tournament at the moment. I've got all items from them both so far.
Played less than half an hour each of every game other than Animal Crossing.
Color Puzzle is a I Love Hue clone. It's not as good but okay while I'm waiting for new levels.