Video gaming is one of my favourite activities, and it's very unusual for me to go a day without playing at least one for a few minutes. Because my hands are a bit silly I don't currently play any console games, but I do have a selection I play on my tablet, plus one I play on my desktop computer.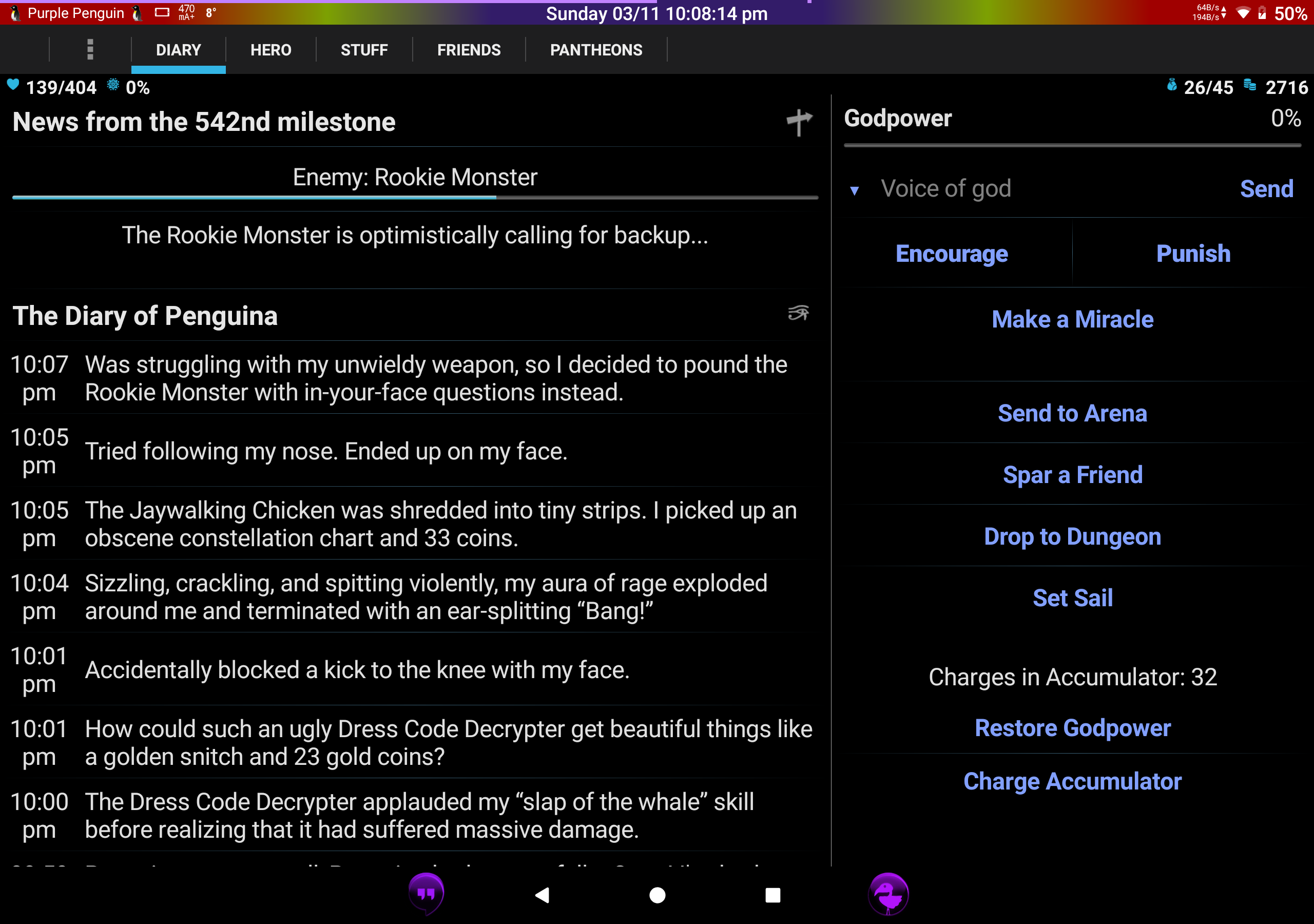 This is the ultimate game for people who don't have much time to play games. If you want, you can even let it play itself. The idea is that you're a god or goddess, and you oversee the activities of the hero (or heroine) that worships you in a role playing game. You can't directly control their actions, but you can influence them and that impacts their personality. You can also tell them to do things via godvoice, but there's no guarantee they'll listen to you. Like most RPGs, your hero goes on quests to gain experience and level up, collects loot and equipment, fights monsters and has various goals they're working on. They can decide to keep pets, make friends (the heroes of other players) and join a guild. If you actively play the game then your hero makes more progress, but they'll continue even if you don't, and there's even an option to turn off all direct interaction with zero player mode. I really enjoy reading my heroine's antics, and even if I only have a couple of minutes I try to send a bit of encouragement and maybe see what the guild is up to.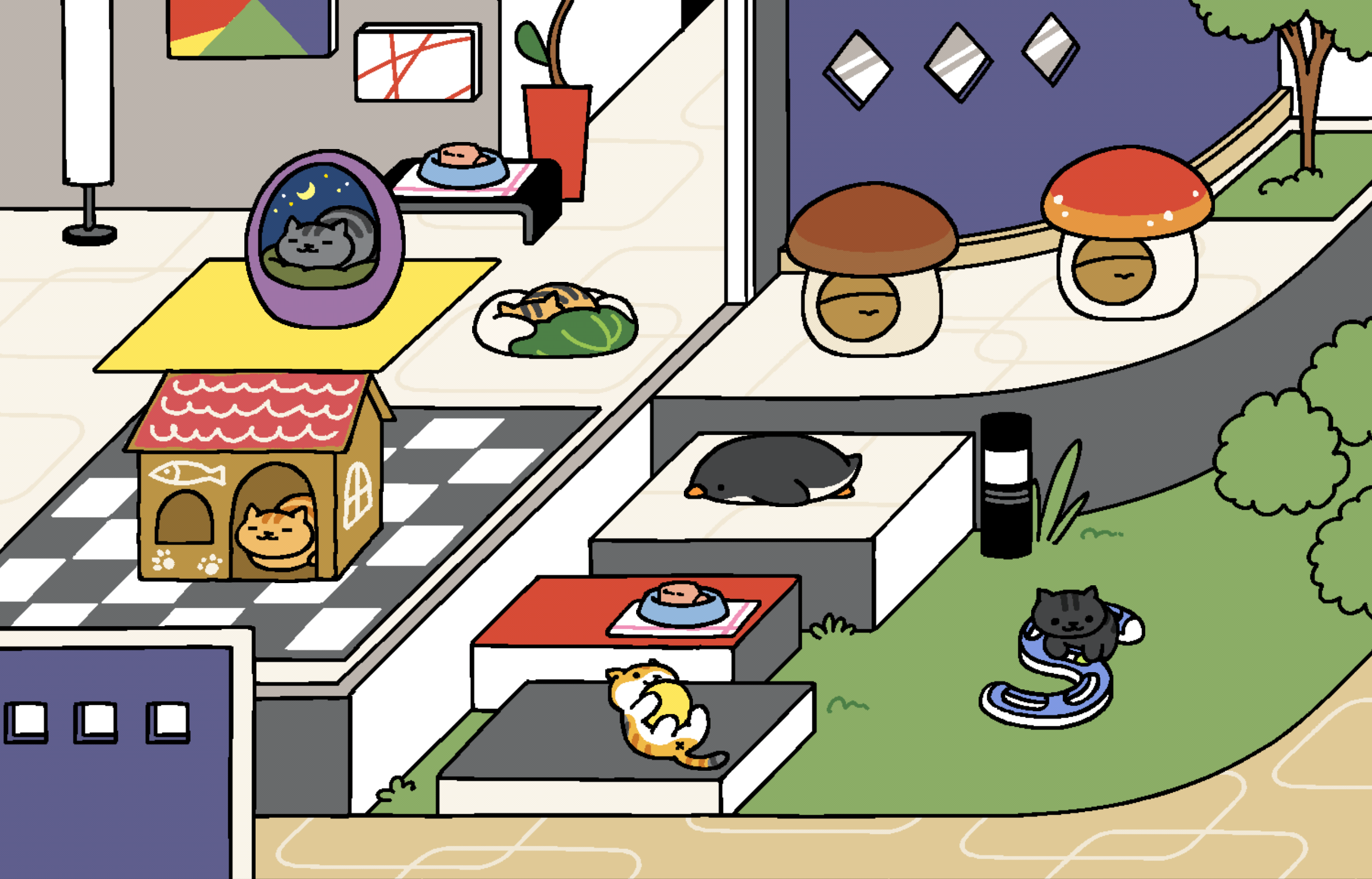 I've been playing this for a few years now, and it's another game that is suitable for those who can only check in for a short while and don't want too much pressure. The aim is to collect cats by putting out food and items for them to play with. They don't come immediately, but after a bit they'll turn up and you can take photos. Afterwards they leave fish that you can use to buy more food and items. There are rare cats that will only appear with certain items or food, so it takes a while to get them all. I try to get in at least once a day, as there's a daily password that if entered for five days gives free food.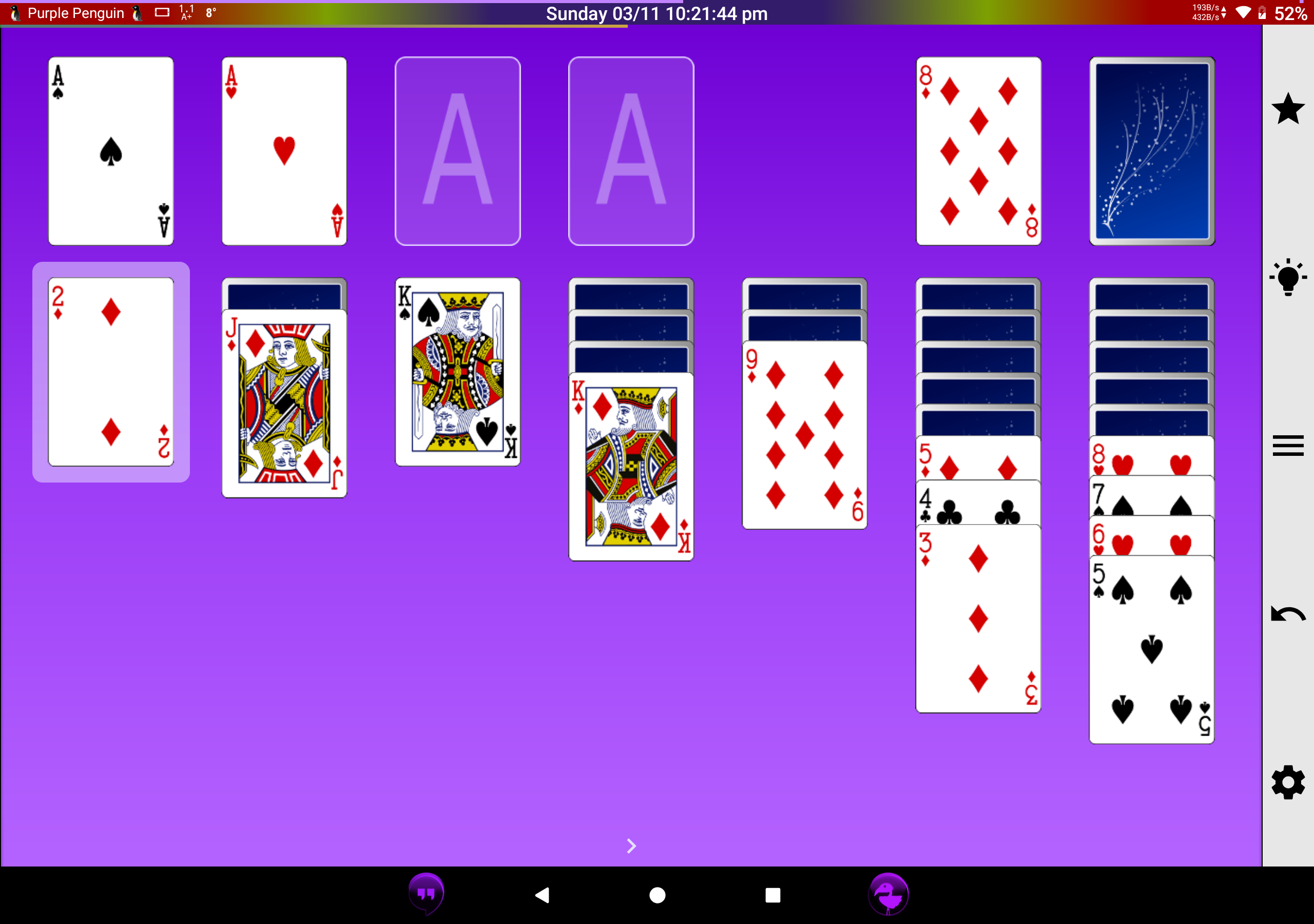 This is Android only, but is the best solitaire app I've found. There are no ads or in game purchases, it's open source, and it has 15 different games. One of my favourite features is that you can have different card appearances for each game, and you can have the suits be different colours so it's easier to tell them apart in games where that's important. You're also able to cheat by showing hints, automatically moving or mixing the cards, which is great for reducing my frustration when I'm not doing well. I mostly play patience/klondlike, spider solitaire, grandfather's clock and mod3 on the easiest settings as part of my settling down routine or when I need something easy but engaging to distract myself.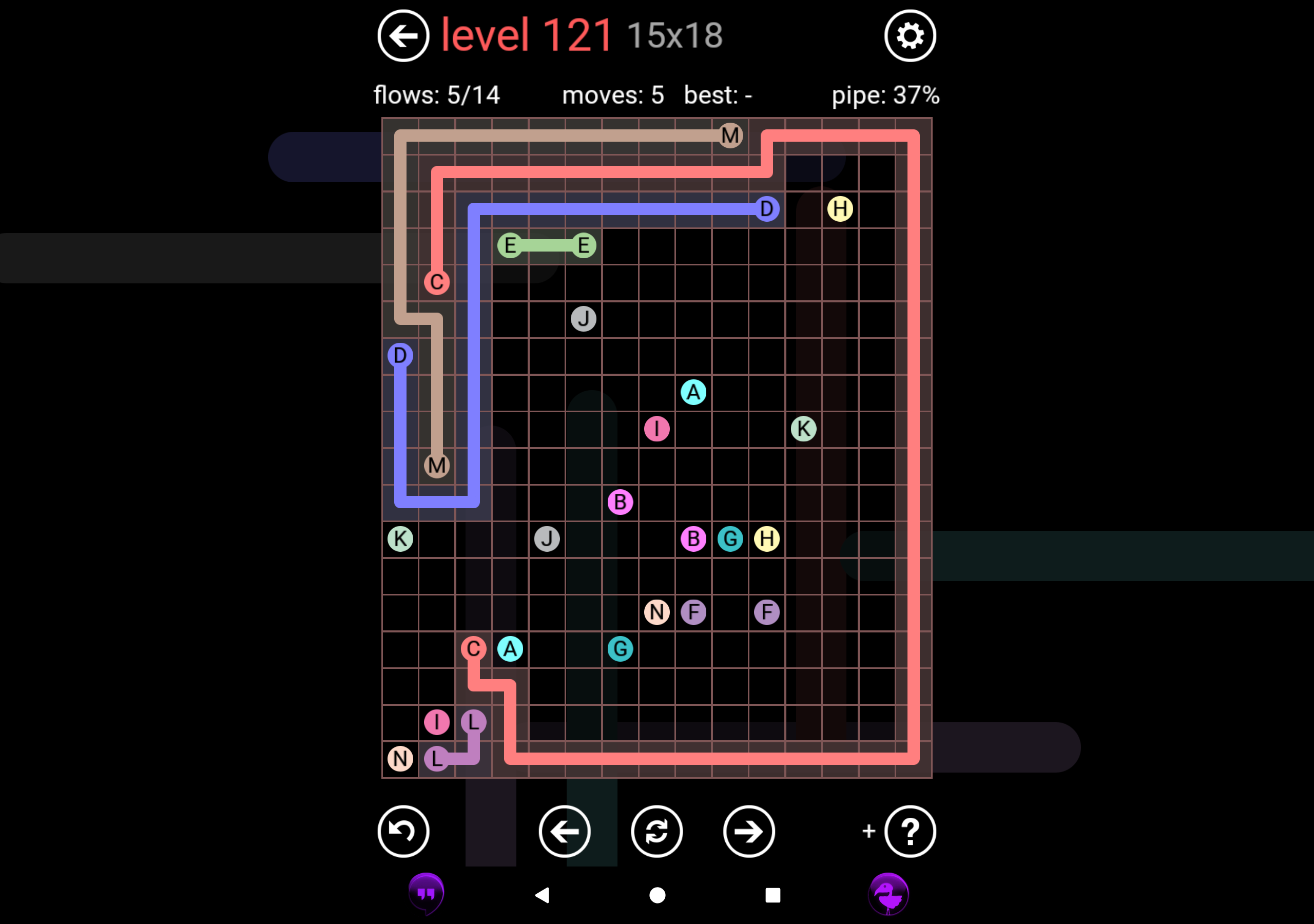 This is my current obsession. The idea is simple: connect the coloured dots without crossing the lines. It starts off very easy but gradually gets harder. There are in app purchases for extra hints, different colours and extra level packs, and buying a level pack also removes the ads. I really like that you can label the different dots so it's easier to see them. There are different versions that include bridges or walls, but my favourite is just the standard game. My only problem is I've only got four packs to go before I've done them all, and I'm not sure what I'll do then.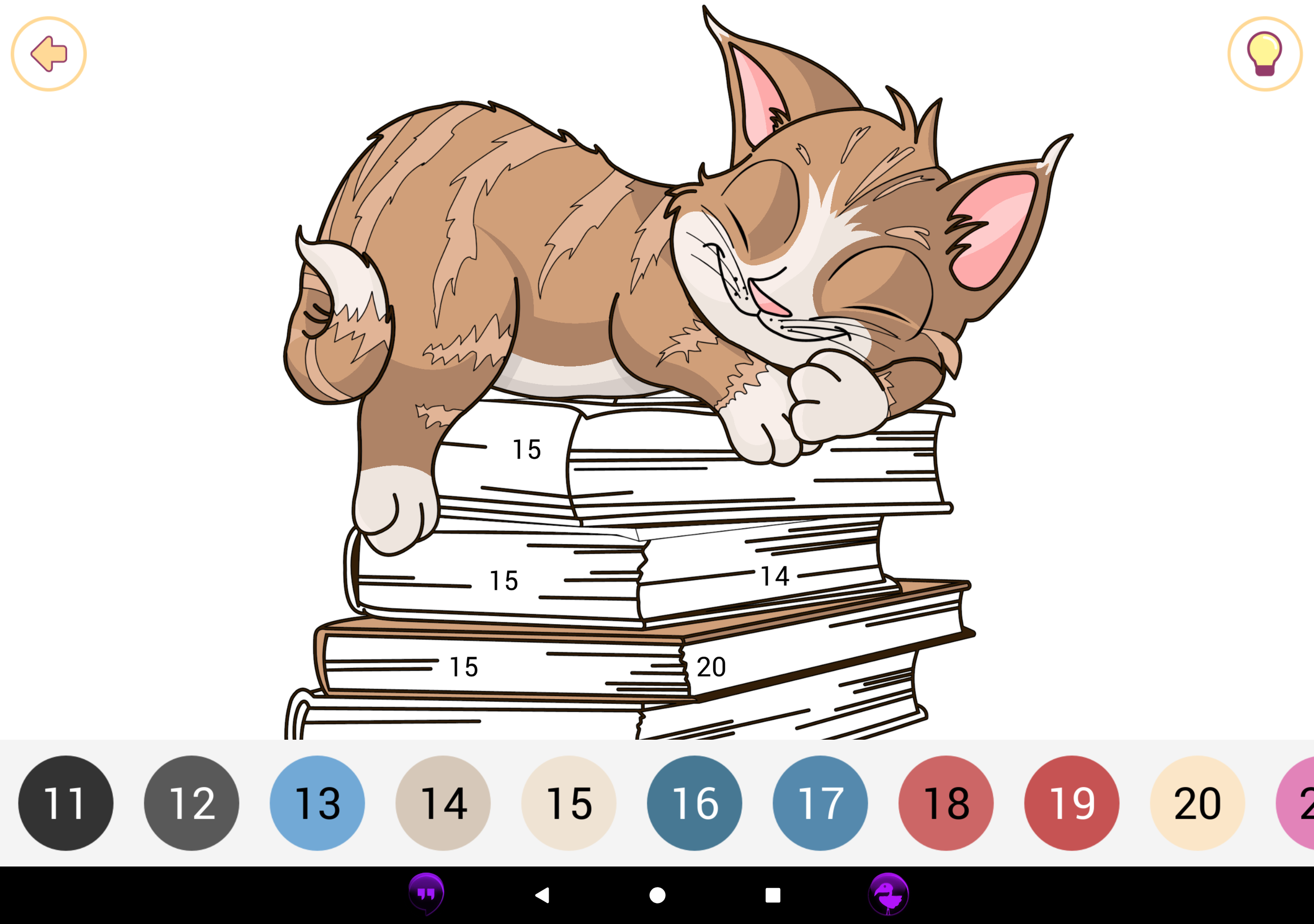 I really like digital colouring, but find having to choose the colours myself anxiety provoking. Colour by number is much better for me. I originally was using a cross-stitch app but Sammie introduced me to this one and I much prefer it. There's a one off in app purchase to remove ads and get unlimited hints, and once pack that costs, but there are thousands of free pictures and more are added every day. I like to colour in while listening to podcasts as it keeps my hands busy so I can concentrate better.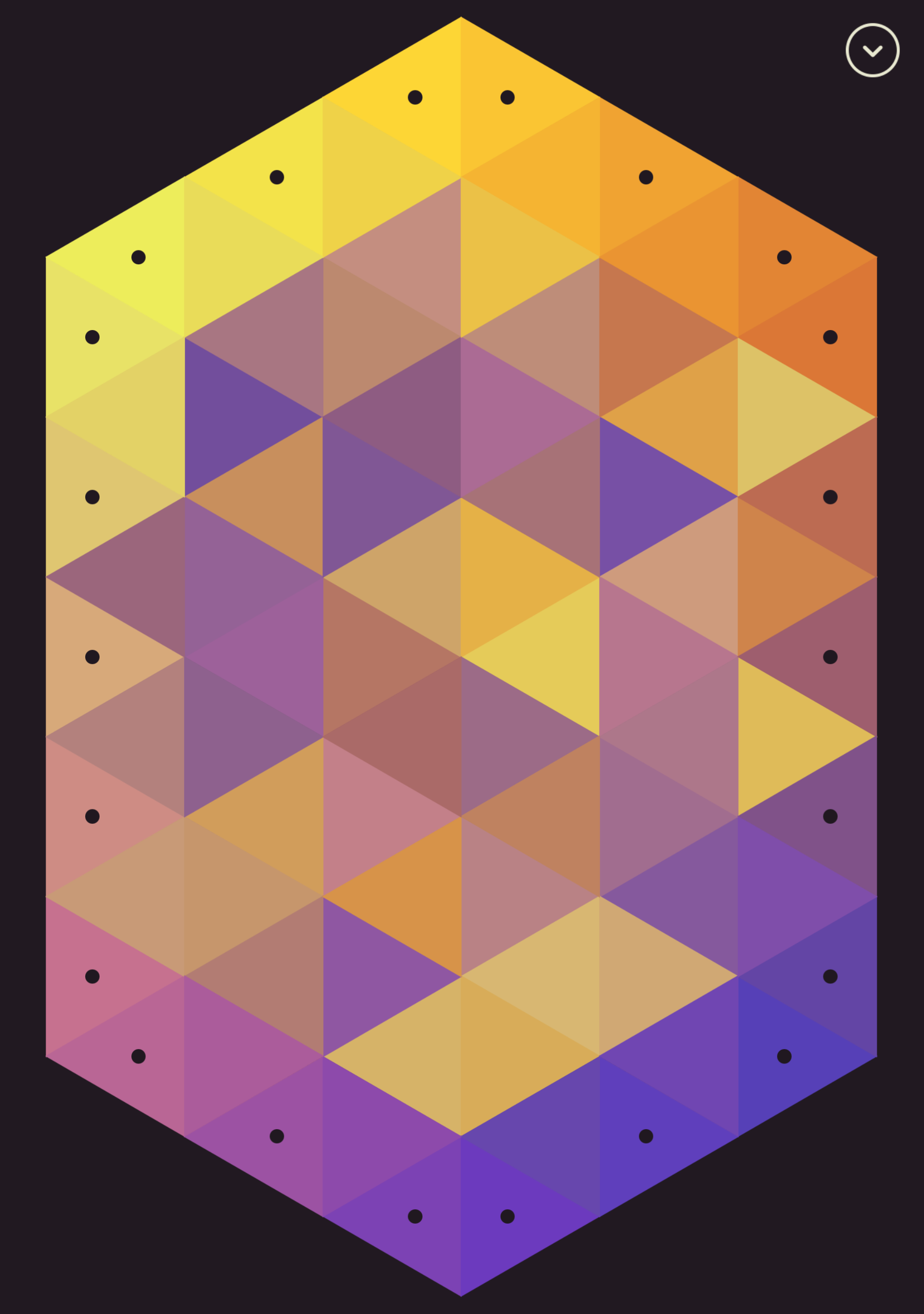 This game is really relaxing so long as you have good colour perception. The aim is to move the pieces so that they are arranged by their hue in as few moves as possible. The music is very gentle, and though it starts pretty easily it does get more difficult in the later levels. You get 15 prisms (currency) or 5 games free for logging in each day, and more can be bought using in app purchases or earned by watching ads. I've previously run out of levels so now I try and ration myself so I still have some to play when I need to relax.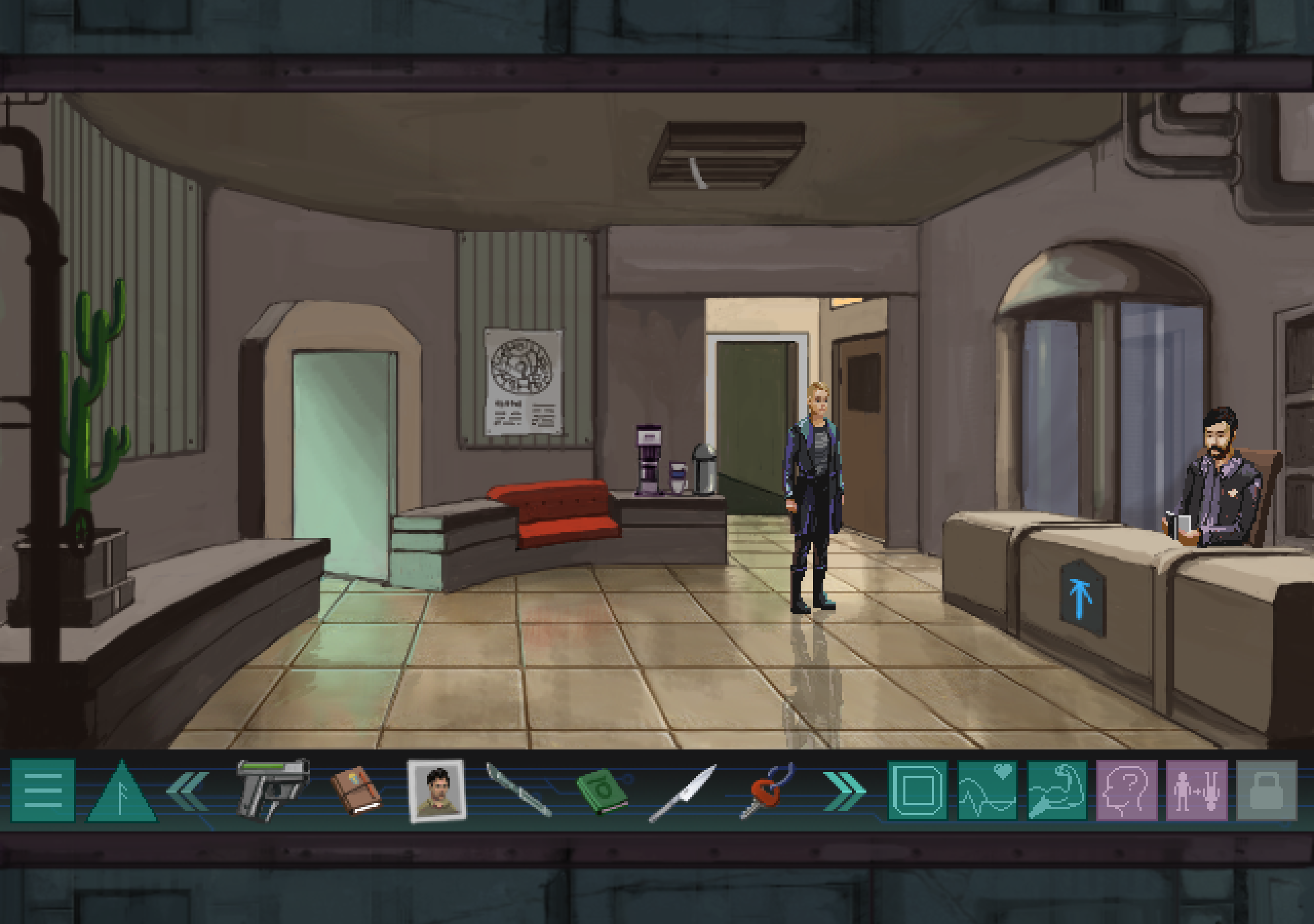 When I'm able to concentrate more, I like playing games with more of a storyline. Whispers of a Machine is a point and click (point and tap?) sci-fi game where you play as Vera, a technologically augmented detective trying to solve murders in a small town in a post AI world. I really like this kind of setting, and as the game isn't timed it doesn't stress me out too much. The different dialogue options affect what powers you get as you progress through the game and I like that you can't really lose. There's been a couple of times I've had to look up the walk through as I've forgotten what certain abilities are needed, but overall I'm enjoying it. I got it on sale but I think I'd be happy having paid full price for it, though maybe I'll change my mind once I've finished.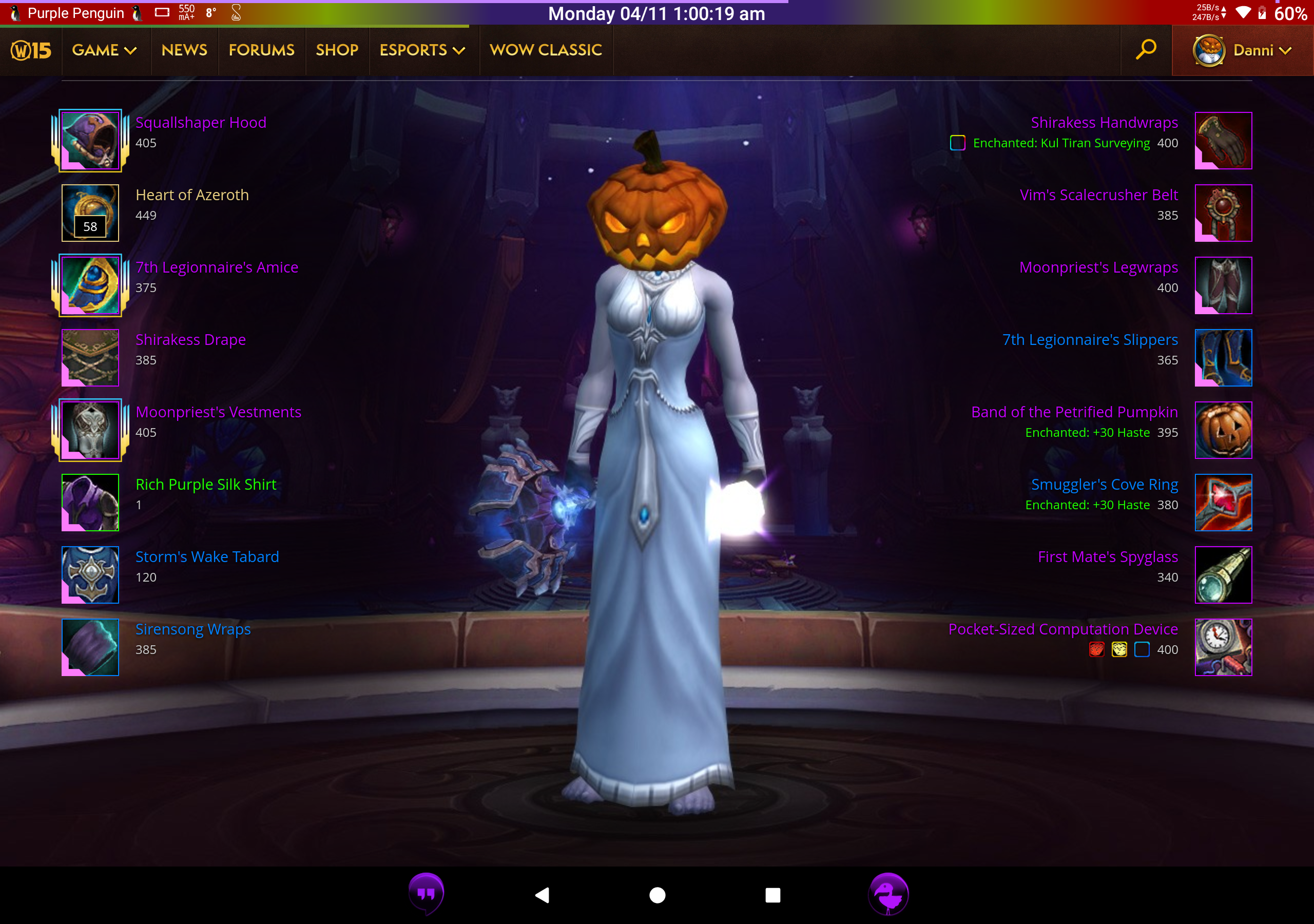 When I am well enough to go on my computer, World of Warcraft is the game I play. It's a massive multiplayer online role playing game involving two factions in a fantasy setting and a ton of story and content. I've been playing it for over a decade now, and the majority of that has been on my night elf priestess Danni. Unlike a lot of other people, I've been really enjoying the latest expansion and am mostly frustrated by not being able to play as much as I'd like. I'm lucky to be in a really friendly guild who are understanding about my frequent absences and don't kick me out. It's the only complicated game I can manage because I've been playing it so long. I kinda wish I'd taken the pumpkin off her head before last logging off so you could see her face though 😛