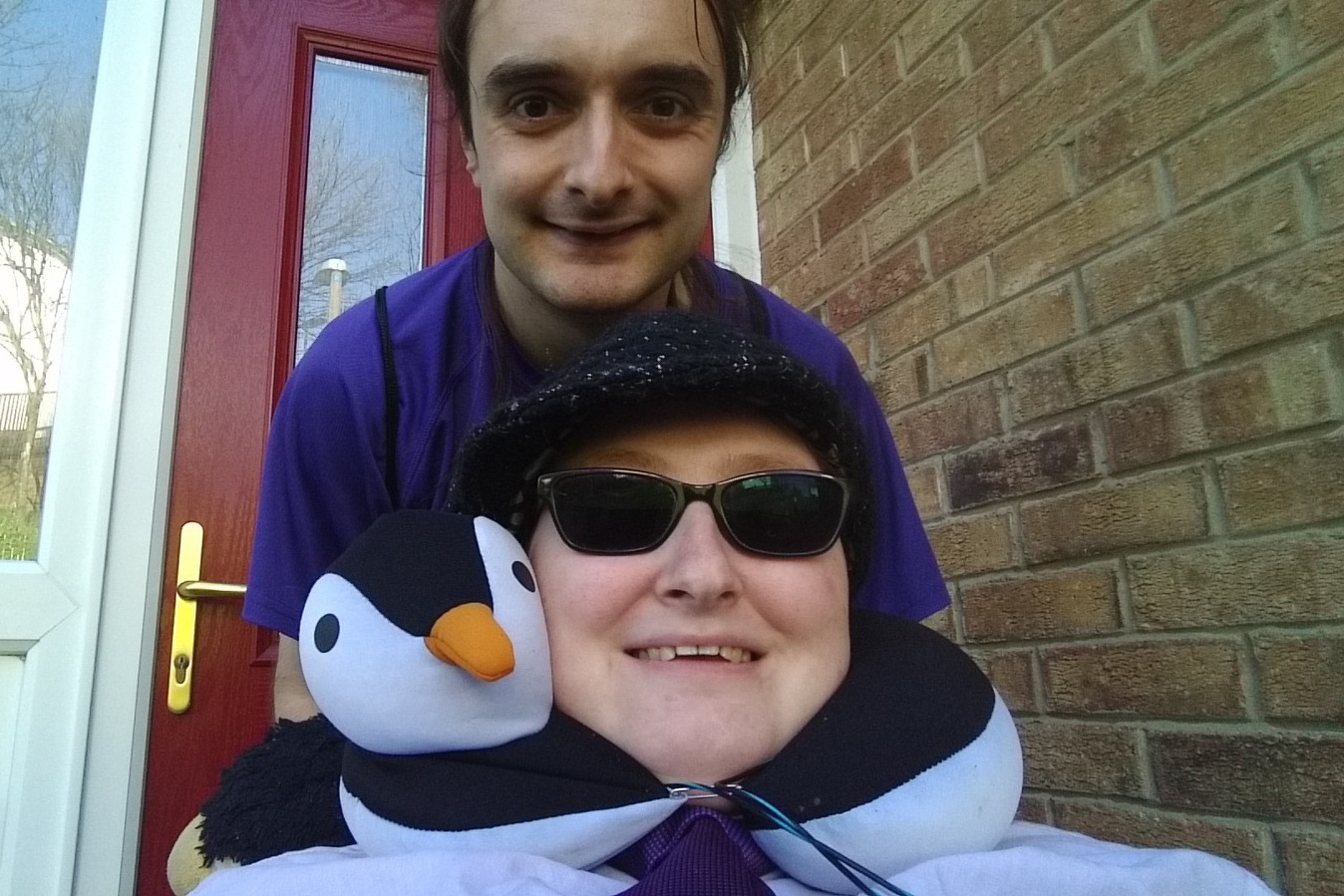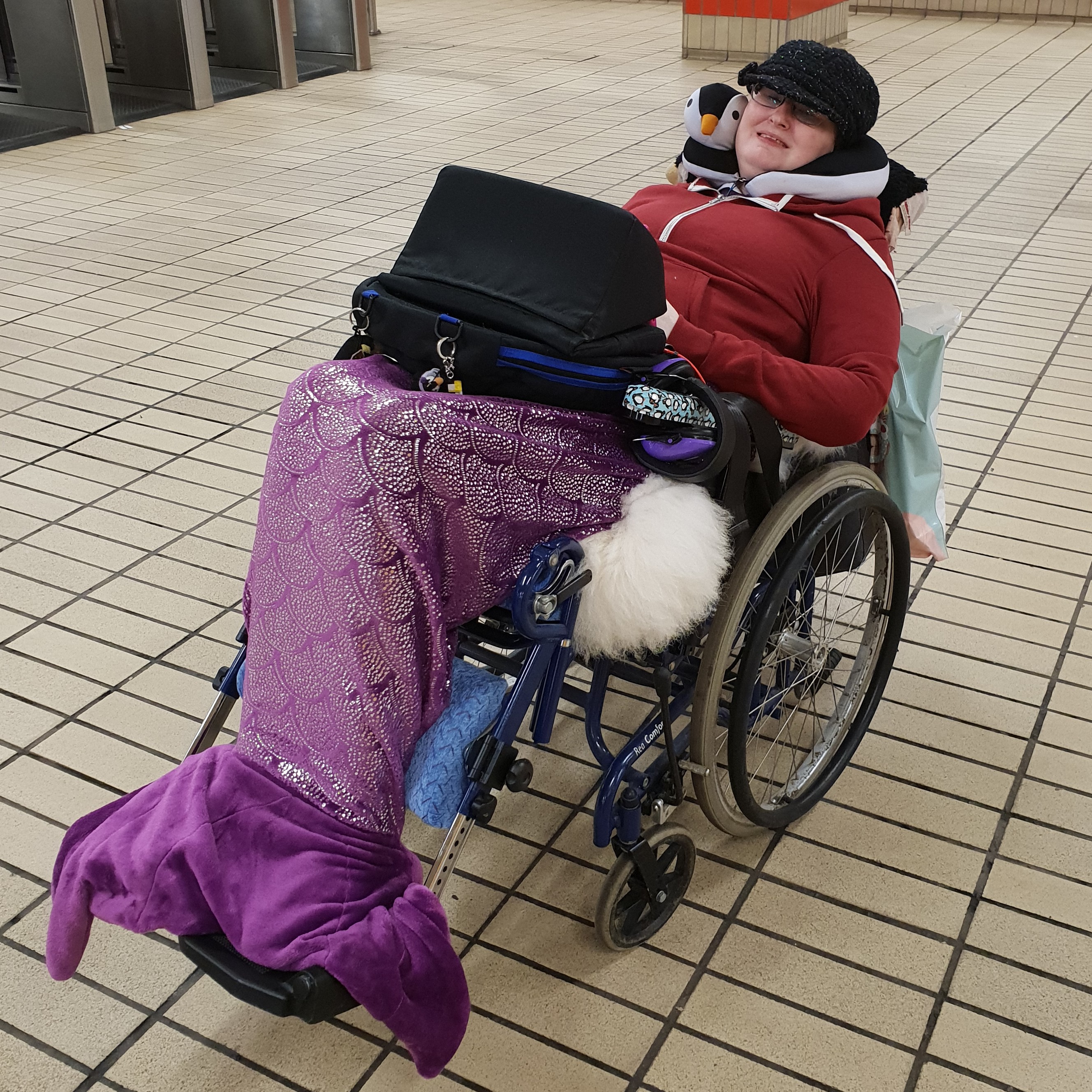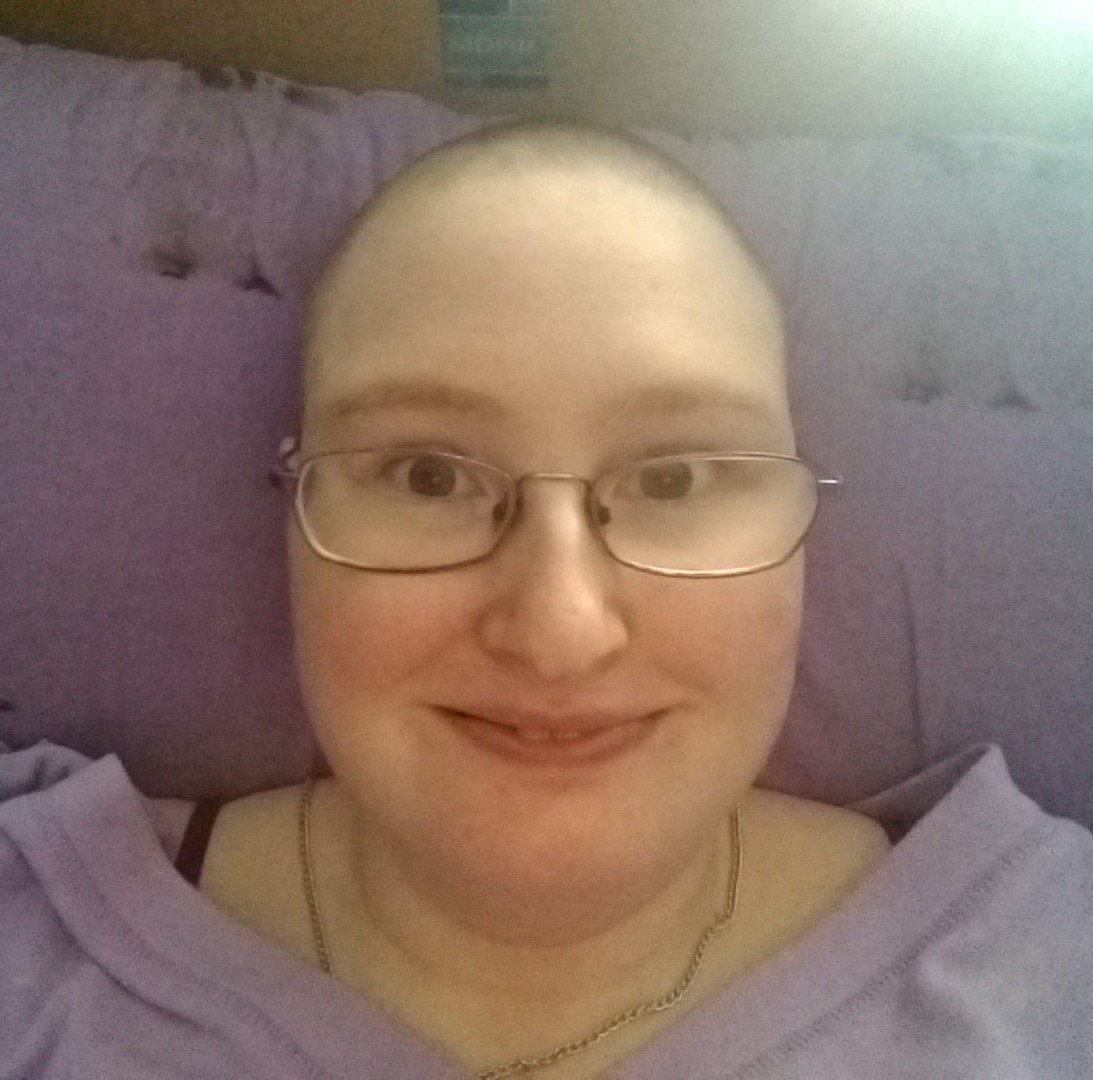 To make up for the lack of photos recently, have I have three this time. It was a brilliant week!
Monday wasn't amazing. I tried to do a food shop but had to stop in the middle as I was too ill to continue. That made me feel a bit sucky. Johan put some water beads in water for me and I watched them start to grow before going to sleep.
Tuesday was better. Johan helped me with a wipe wash and shaving my armpits, which made me feel loads better. I had to get new clothes on twice though as the first top got wet. Being cleaner was good!
By Thursday I was doing much better, probably the best day I've had all year. The weather was also really nice, reaching a high of 24°C. I asked Johan if I could go out and he came home on time so I did! I got fully dressed, wearing a shirt and tie, pink skirt, rainbow compression socks and a purple mermaid tail blanket.
First stop was the barbers to get my head shaved, as my hair was starting to hurt me with not being able to wash and comb it as often as it needed. No arguments about my gender this time which I'm glad of.
Next was going on the Metro to get into Newcastle. I love trains and bridges, so being on a train going over a bridge with other bridges outside made me very happy! I tried not to flap too much because I didn't want to use up all my energy.
In Newcastle we went into Eldon Square. Looked around a bit, and bought a few small things from Tiger and The Works. Next was Primark as I was wanting more pyjama tops. Couldn't find the ones I was looking for, but did get a hat, a hoodie and a new neck cushion to try.
By this point we were hungry so went to The Gate. We were wanting to go to Rub but it was closed, so went to TGI Fridays instead. Johan got a huge steak and a rocky road sundae, while I had a chicken burger and sweet potato chips. They boxed mine up for me as I could only manage half. As it was the first time we'd been out on a date in over a year it was really special.
Since then I've had payback, which was completely expected. It was worth it though to get out of this bed and room. I've told Johan he needs to clear the living room up so I can go in there once I've recovered. I'm still on a bit of a high from it.
Overall mood – Good and Awesome!
Average daily sleep – 8 hours 52 minutes (of 10 hours 47 minutes)
Longest sleep – 13 hours 27 minutes from Wednesday afternoon to Thursday morning (of 17 hours 16 minutes)
Clothes changed – 4 times (Trans and Tired twice, shirt and tie, Gender is a Universe)
Wipe wash – 2
Water wash – 1
Hair wash – 0 (But it was shaved off so I don't need one yet)
Books read – 0
TV watched – 0
YouTube videos watched – 0
Streams watched – 0
Music listened to – 0
Blog posts written – 0
Penguins cuddled – Yuppers 🐧🐧🐧
Johan hand holds – I loves 💜
Johan hugs – Nope, but had a date
Time on Twitter – 9 hours 50 minutes (average 1 hour 24 minutes a day)
Time on Reddit – 27 hours 56 minutes (average 3 hours 59 minutes a day)
Time on Facebook – 34 minutes (average 4 minutes a day)
Other –

I WENT OUTSIDE!!!
Water beads are awesome. They grow so much and feel weird but nice.
Talking to Sammie is good. She is amazing.
Game stuff
Games played – 5

Animal Crossing: Pocket Camp
Cross Stitch
DragonVale
Neko Atsume
Godville

AC: Pocket Camp Level – 89
Godville Heroine Level – 52 (44% done)
Godville wood for ark – 18.1%
Godville savings – 730 thousand
Cross stitch completed – 3
Most played game – Animal Crossing: Pocket Camp (9 hours 49 minutes, average 1 hour 24 minutes a day)
Other –

Animal Crossing has added Fortune Cookies, which are their version of loot boxes. At £2 of premium currency each, and being able to get duplicates, a lot of people are not happy. I've accepted I won't be completing my catalogue now, and am ignoring them other than the ones you can buy with normal currency (bells).
I finished getting the purple tulips, and have now started on the pink tulips.
DragonVale has a new dragon. I'm casually going after it.
The only thing I have left to get in Neko Atsume is the Sassy Fran wallpaper. I'm a few visits away.